Featured Tours
Ice Capades - 1997

FOH Engineer

I was hired to finish off the final month of the Ice Capades Magic of MGM tour as FOH audio engineer for someone who was leaving early. Responsible for the audio setup including main system and dressing room monitors. It was quite a challenge to join mid-tour and have just one show with the outgoing engineer. It must have gone well because they asked me to return the following year. Unfortunately, Ice Capades was sold and didn't go back out.

Indigenous - 2000-2001

Tour Manager/FOH Engineer

I was hired as tour manager/FOH engineer for the Pachyderm Recording artist Indigenous in support of their 2000 album release "Circle." My responsibilities included all aspects of the tour from advancing shows, travel arrangements, and tour books to show day media visits, show settlements, and accounting. This in addition to mixing the band.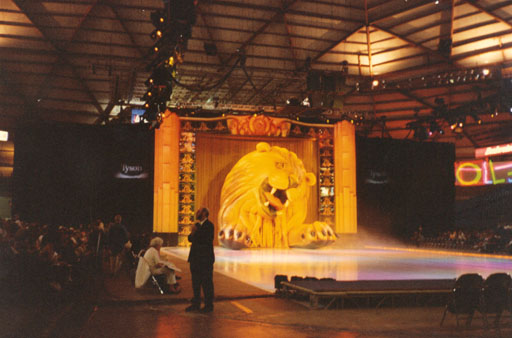 This was the opening look for Ice Capades - The Magic of MGM, and despite what my sister says, I was never the dancing bear in this show. Rocky, Goldfinger, Pink Panther, and Stargate were some of the memorable bits in this show. It was also the height of The Macarena's popularity, so there was that too. Photo taken at the Tacoma Dome, Tacoma, WA.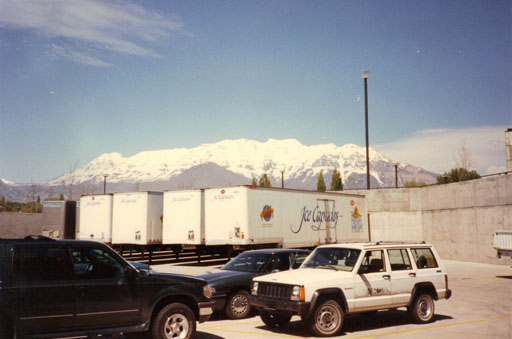 Here is the view from the dock at the McKay Events Center in Orem, UT with the Wasatch Mountains in the background. I don't recall usually having 4 trucks for this show, so we must have brought our own ice-making equipment for this one.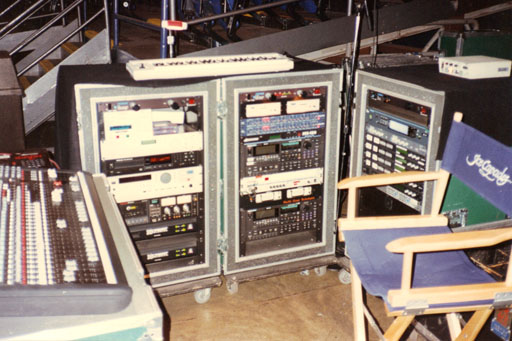 This was my office at FOH on Ice Capades. Lots of playback and sound effects cues, and very few live microphones. I think this picture was taken at the McKay Events Center in Orem, UT.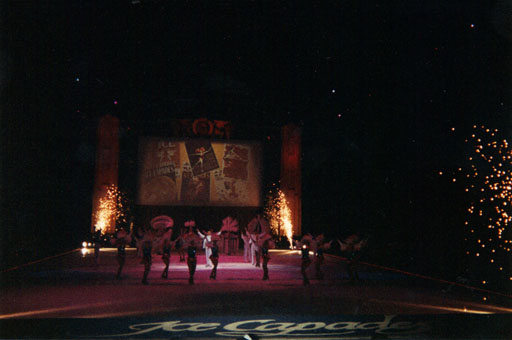 Ice Capades was a fun show. I often think back in the context of "if I knew then what I know now...." I would have really liked to go back out the following year.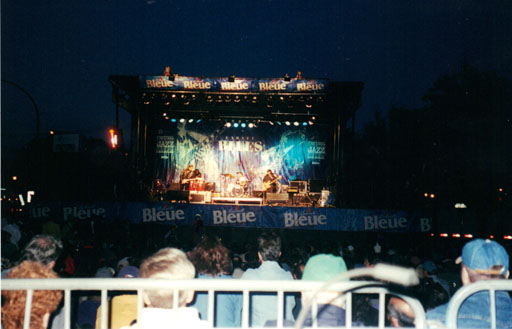 Here is Indigenous on the Labbatt Blues Stage at the Montreal Jazz Festival in the summer of 2000. If I remember correctly, after this set, the band played another after hours set at a club. Long day!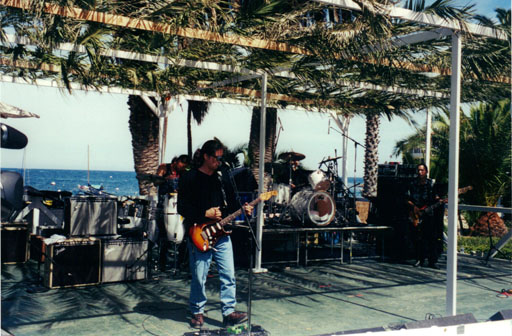 A closer shot of Indigenous from the Catalina Blues Festival in May 2000. At this time, the band was: Mato Nanji-vocals/guitars, Wanbdi-drums, Pte-bass, and American Horse-percussion.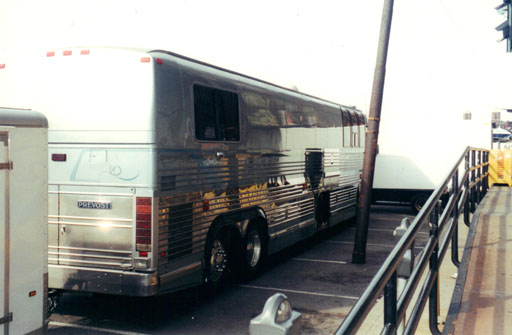 I loved traveling by bus. Mix the show. Load out. Climb on the bus. Wake up at your destination. I miss it. I think this photo was taken in Pittsburgh, PA.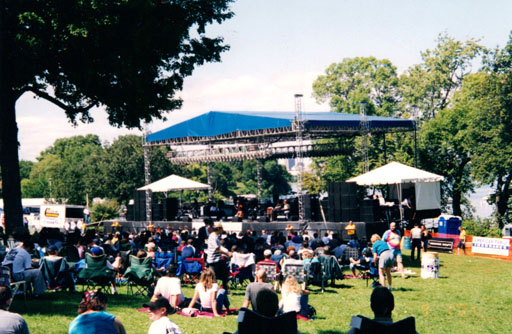 This was from my second to last show with Indigenous at the Madison Blues Festival, in Madison, WI.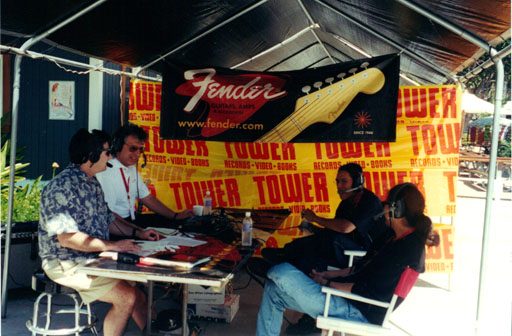 Here is another picture from the Catalina Blues Festival in May 2000. It is a radio interview with Mato and Horse about a week after Indigenous' album Circle was released. This was just one of many.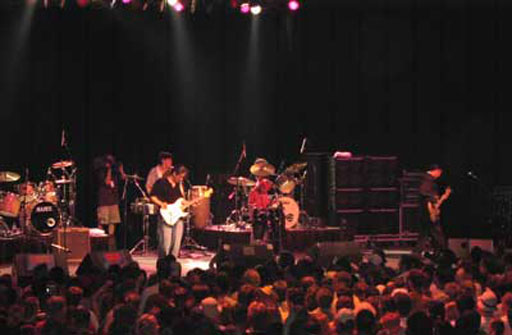 Each year, Indigenous put on a benefit show with proceeds going to various charities. This event in 2001 was held in Omaha, NE. I ended up mixing the last half of the day including The Davey Bros. (formerly of The Hoax), Chris Duarte Group, Indigenous, and a jam at the end with all of them (and more) featuring Malford Milligan and Double Trouble. That was awesome!